Stories
Save our MANGs, Save Our Reefs
by Nick Hammond on Aug 10, 2022
Coral Reefs represent what a thriving ocean ecosystem should look like. Being one of the most productive ecosystems on the planet, they support 95% of all marine life in one way or another.

Believe it or not, mangroves and reefs heavily rely on each other for ecosystem services.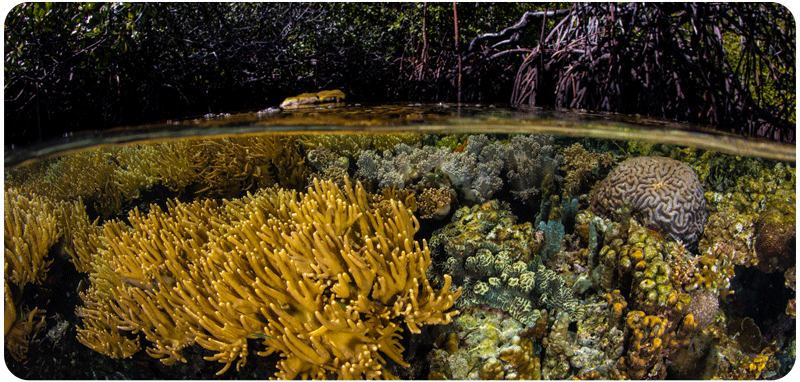 Nutrients
Mangroves provide nutrients in the form of blue carbon. Mangroves are one of the most productive trees on Earth and much of the carbon they fixate is eventually dispersed around reef ecosystems by fish and other organisms.
Habitat
Mangrove roots provide the perfect spawning and nursery grounds for reef fish. Many fish, such as the goliath grouper, grow up in mangrove roots before moving offshore to reefs.
Mangrove Reefs
In very special conditions, corals grow alongside, or even on mangrove root structures. This rare, symbiotic relationship is a perfect example of how mangroves and corals are integrated ecosystems.
Through our Buy One, Plant One® initiative we're working to replant and restore mangrove ecosystems not just here in Florida but across the globe. Learn more about our planting efforts as we work to change the world,
by heading over to 
Our Mission
 page.